Regular Friday morning sessions will return June 2020
No class Wednesday January 1 (the building is closed) Regular classes finally resume on 1/8/20!
Gentle & Restorative  Yin Yoga:  
Wednesday 6:15 pm -7:30 pm 
Hatha Yoga with focus on safety and alignment SUMMER 2020
Friday 9:00 am to 10:30
Camillus Medical Center West
      5700 West Genesee Street
Camillus, NY 13031-3200

  (315) 487-1427
Fee $7.00 per class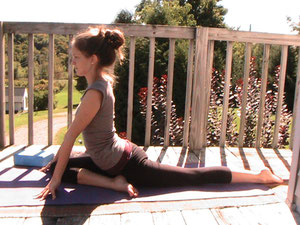 Gentle Yin Yoga:
Enjoy a gentle modified yin yoga approach to address your needs by modifying the poses to honor your specific areas of need. 




The purpose of yin yoga is to target the deeper tissues with appropriate modifications using props to add your healing experience

. 

Yin yoga has been reported to improve mood, immunity, sleep, reduce stress, relieve stiffness, aches and pain.

Please see my bio below to determine if my training meets your needs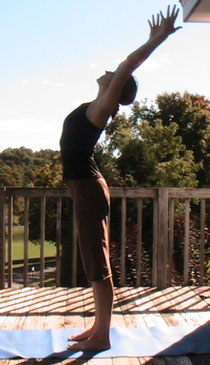 ·         
      Bio-Mechanical Hatha Yoga
The modern approach of bio-mechanics, will allow students to move in ways that respect the laws of natural movement. (Please see my bio below to determine if my training meets your needs)

You will be guided to honor your bodies wisdom moving with awareness, appreciation and confidence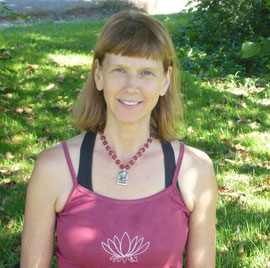 ·        Registered by The Yoga Alliance, as a E-RYT, since the year 2000,
·        BSE (Bachelors of Science & Education from SUNY Cortland) 
·        Experience Wellness Educator since 1986
·        NYS Certified Recreation Therapist, 
·        Certificated by  American Council on Exercise for 20 years.
·        WIT Personal Trainer - OCC
·        Certified Kripalu Danskinetics Instructor  trained at Kripalu Yoga Center in 1986
·        52 Weeks of Everybody Biomechanics training with Katy Bowman, author / bio-mechanics educator
·        Anatomy  Series w/Martin Kirk 20 hours
·        Anatomy Trainings with  Judith Lasaster, PT, Ph.D, (Over 80 hours)
·        Anatomy Training and bio mechanics with Yoga Therapist Dough Keller (10 hours)
·        Anatomy & Health training of the pelvic floor with  Julie Wiebe, Physical Therapist

·        Self Awakening/Somatic Movement, author/Yoga teacher Dr. Don Stapleton, Kripalu Yoga Center
·        Somatic Yoga training with Christi Rypin, author of Yummy Yoga, Kripalu Yoga Center,
·        Yin Yoga Teacher Trainings with Sarah Powers, author of Insight Yoga, Kripalu Yoga Center
      Meditation Teacher Training - with Sarah Powers, Kripalu Yoga Center